While it's great to see travelers hitting the road, airports and airplanes filling up and cruise lines welcoming guests once again, Summer of 2021 is also synonym with a phenomenon that was latent for the past few years: shortage of labor! Back in 2018, I recall giving a keynote conference to the Hotel Association for the province of Quebec, addressing how hoteliers could put in place an HR marketing strategy in order to appeal to more workers.
In 2019, in the US average salaries in the industry increased by 2x the national level and there were an estimated 1 million open positions. That same year, in my home province of Quebec, a huge campaign was deployed, with the intent to recruit 20,000 missing hospitality employees for the summer. A similar campaign was launched this summer, meaning to recruit twice as many: 40,000 employees!
Revenge travel is a thing, and people want to spend money and treat themselves after 18 months of pandemic. But how can hospitality brands provide a quality experience when there is no staff, or not enough, to deliver? Here are five ways we can work towards resolving this thorny issue.
1. Invest in AI and new technologies
When was the last time you flew somewhere? You probably didn't notice the fact that you had to register online, print luggage tags at a kiosk or even scan your passport through a machine. Airports and many transportation companies have integrated these processes over the past two decades, so we don't notice it anymore. Expect this to become more prominent in hotels and restaurants, too.
As Max Starkov recently wrote in a blog post  "investing in technology can solve the current labor shortages through innovations, automation, mobility, robotization and next gen technology applications. The goal here is to do more with fewer employees by using technology and reduce your staffing needs by a significant percentage compared to 2019 levels."
He adds: "Accelerated Investments in technology are also necessitated by the exceedingly tech-savvy guests and their exceedingly high technology expectations. Gone are the days when hotels offered "a home away from home" with comparable technology amenities. Unfortunately, many hotels nowadays offer "a subpar home away from home" experience as far as technology is concerned."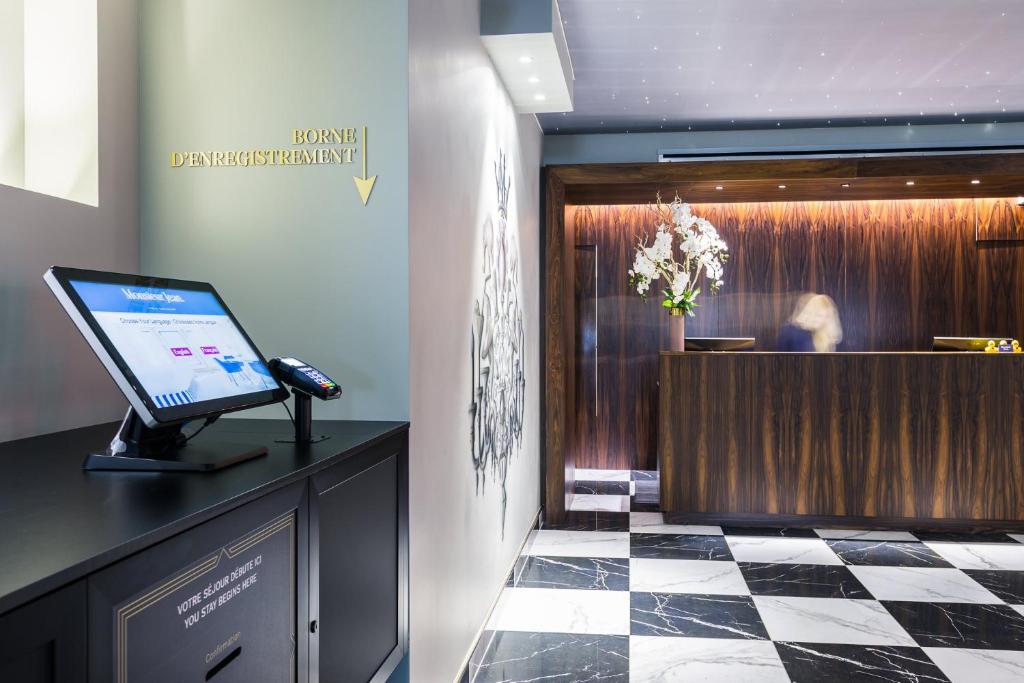 Technologies and innovations that already exist
So what are some of the ways hotels can use AI and technologies to enhance the experience AND reduce dependency on staff? Here are just a few examples:
Mobile-first website, powered with a CMS allowing for automated messages and personalized offers
Virtual concierge on site, to address questions about the destination, places to eat, open attractions, etc.
Chatbot on property and website, to inform on hotel amenities, handle requests or complaints
Mobile check-in or kiosk for self-check-in
Mobile app and functionalities to open room, make requests with housekeeping or room service
Robots for room service
Smart rooms, with features on tablet or mobile device, allowing to watch Netflix, control heat and much more
Vending machines and self-service dining and drinking facilities
Automated messages prior to, during and after the stay, to ensure quality, reviews and repeat business