Guest profiles are the heart of personalization and stellar service.
That's why we're pumped to share that the latest release of Guestfolio CRM is packed with an enhanced set of abilities for guest profile management, allowing you to master your database and serve clients more intelligently and faster.
These enhancements give your hotel the power to better manage and target current and potential guests, while providing a more personalized experience on-site.
We will begin the rollout of these new features on October 15, turning them on for all customers across the next week or so. If you'd like to try out the new Profiles sooner, you can request priority by reaching out to your Guestfolio account manager.
We hope you love this enhancement. Stay tuned for more new Guestfolio CRM features on the horizon!
So, here's what's new in Guestfolio CRM:
Use the improved index to locate a profile faster and easier with the new ability to sort by first name, last name, email, reservations, total lifetime revenue and subscriber sending status.
Edit guest profiles directly in Guestfolio CRM, making it easier for you to update key guest data such as name, email address and location.
Create new guest profiles on the fly
Designate a profile as a Lead Profile to easily target the correct guest profile when multiple profiles share the same email address.
Keep your guest database organized and fresh with the ability to delete profiles.
Find profiles quickly in the improved index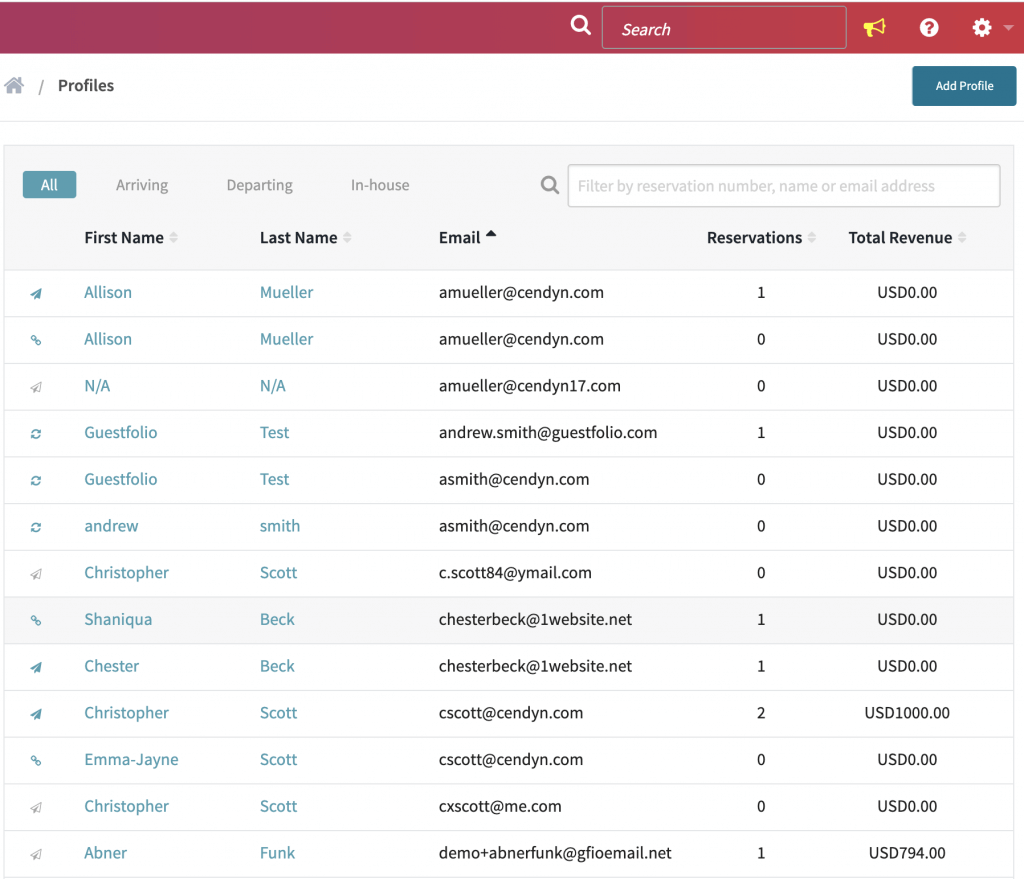 Create new profiles, edit and delete existing profiles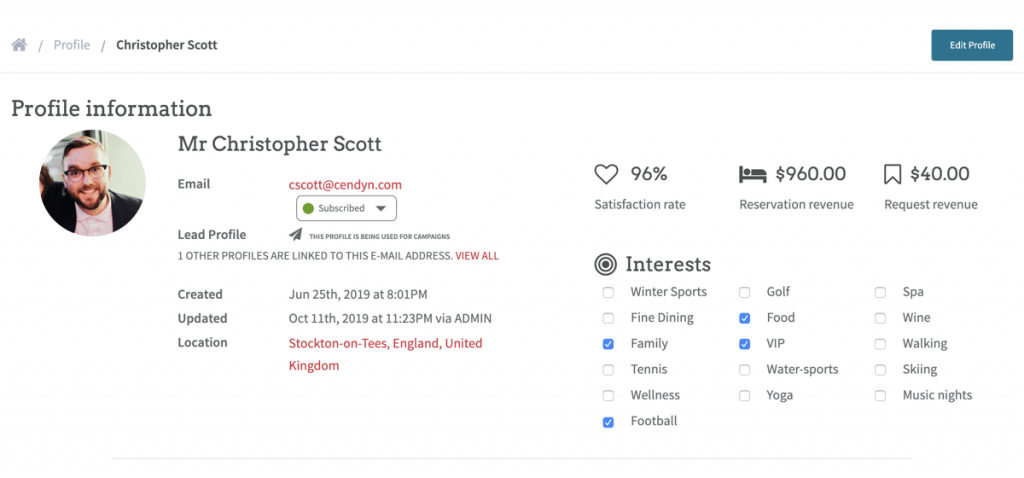 Select a profile as a Lead Profile