Change is inevitable, especially when we talk about tourism. Tastes change, as do external factors that force one to move/travel in new directions. Some can't wait for change, while others are still clinging to their former glory. To better prepare for such challenging times, in this digest, we talk about news related to changes in tourist flows and what innovative solutions can help hospitality to embrace these changes and thrive.
New destinations for Chinese tourists and the rise of Asia
The success of a business in the hospitality and tourism industry depends on its ability to attract travelers. Some businesses in a host market are highly dependent on foreign travelers to be able to operate successfully. These latter highly rely on international source markets. The Covid-19 pandemic has highlighted the interconnection between host markets and source markets, and has perfectly shown how an external factor can influence, or even disrupt, the hospitality and tourism industry.
The most recent one, and probably the one every actor in the industry was waiting for, is China resuming international travel. The absence of travelers from China for nearly three years has heavily impacted the travel industry globally. This is not surprising as China was the most important source of international travelers with around 155 million tourists spending more than a quarter of a trillion dollars abroad in 2019. According to the World Tourism Organization, this is a significant step for the recovery of the travel sector worldwide. In the short run, it is expected that Asian host markets will be the ones benefiting the most from the return of travelers from China. Some host markets were eagerly awaiting the visit of the first travelers from China and welcomed them with the presence of high officials.
One striking example of how this factor is expected to impact host destinations is the reaction of Thailand after the announcement of the Chinese government to ease its border restrictions. While the country had initially forecasted 20 million international travelers in 2023, an additional 5 million has been quickly added in order to include future Chinese visitors. Some host markets, even within Asia, will benefit more than others from that situation. Indeed, China's Ministry of Culture and Tourism has resumed outbound group tour services to 20 countries. Eleven of them are located in the Asia Pacific region, including the following: Cambodia, Indonesia, Laos, Malaysia, Maldives, Philippines, Singapore, Sri Lanka, Thailand, New Zealand and Fiji.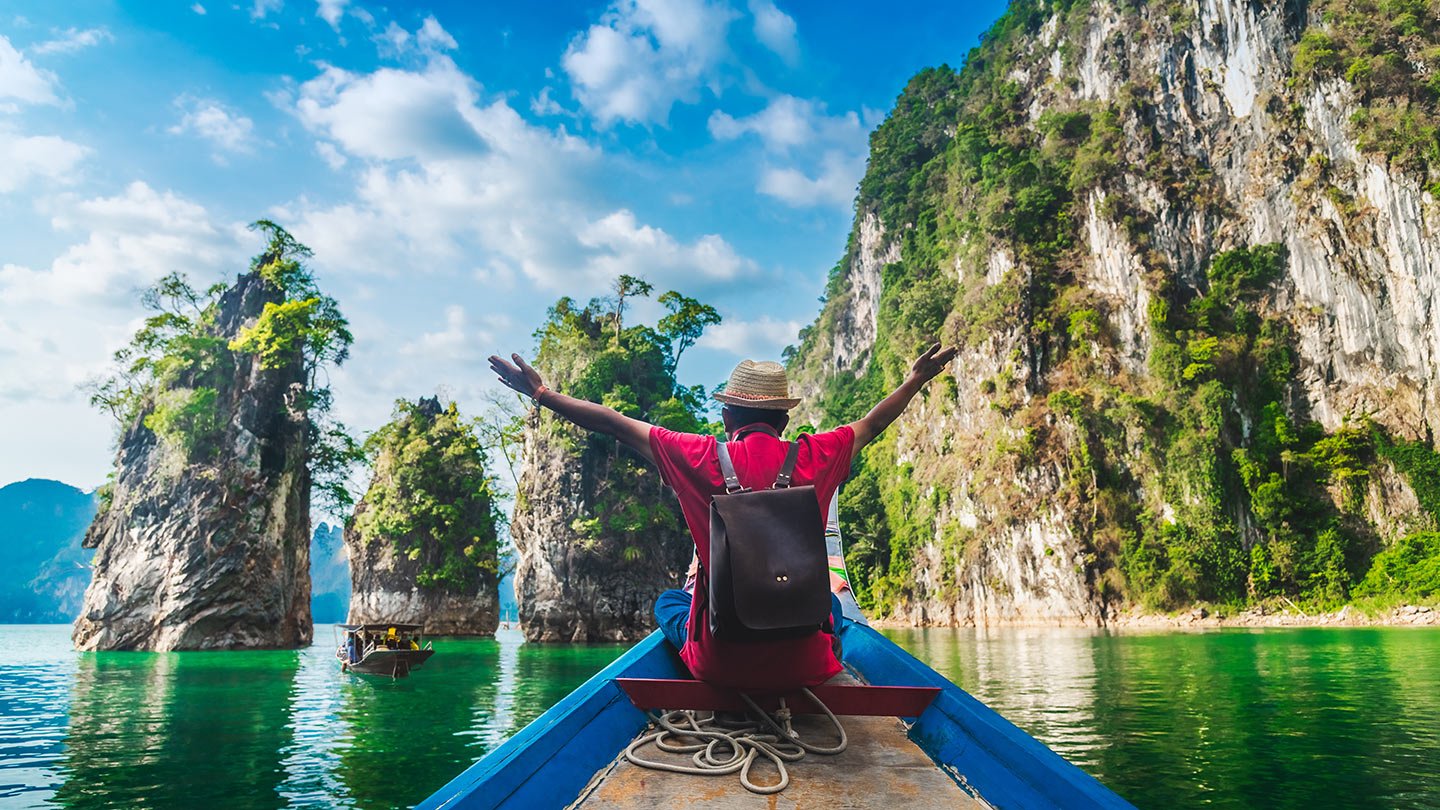 In addition, nine other countries located in different parts of the world can benefit from China's Ministry decision and are listed hereunder: United Arab Emirates, Egypt, Kenya, South Africa, Russia, Switzerland, Hungary, Cuba and Argentina. Those countries should expect to see more travelers from China this year. Moreover, the usual favorite destinations of Chinese travelers might not be the same as the pre-pandemic ones, due to flight restrictions, visa issues and entrance rules. Travelers from China might favor trips to Southeast Asia despite their initial interest to visit Europe, the UK, and Australia among others.
Inflation, high hopes for India, why Japan doesn't want to travel and over-tourism
The external factor described above is a game changer for the industry worldwide. Yet, other events occurring in other source markets have also recently impacted our industry, though on a smaller scale for the moment. The first one is the ramping inflation in the United Kingdom. This event has had a negative impact on the Swiss hospitality industry. Indeed, Britons used to be one of the main source markets for winter tourists. Nevertheless, British customers are traveling less to the Swiss alps due to the high inflation they are facing at home.
The second external factor is the growing population in India. As a matter of fact, India is expected to become the most populated country in the world in 2023, which generates interesting perspectives for the industry in the future. Host markets should keep an eye on India as a valuable source market for the coming years. Thailand, for example, is expected to welcome 1 million travelers from India this year, which is the highest number ever recorded.
A last example of an external factor that can disrupt host markets is the fear of COVID-19 among Japanese travelers, as they are still reluctant to travel abroad. This will eventually negatively impact the most popular destinations where they used to travel.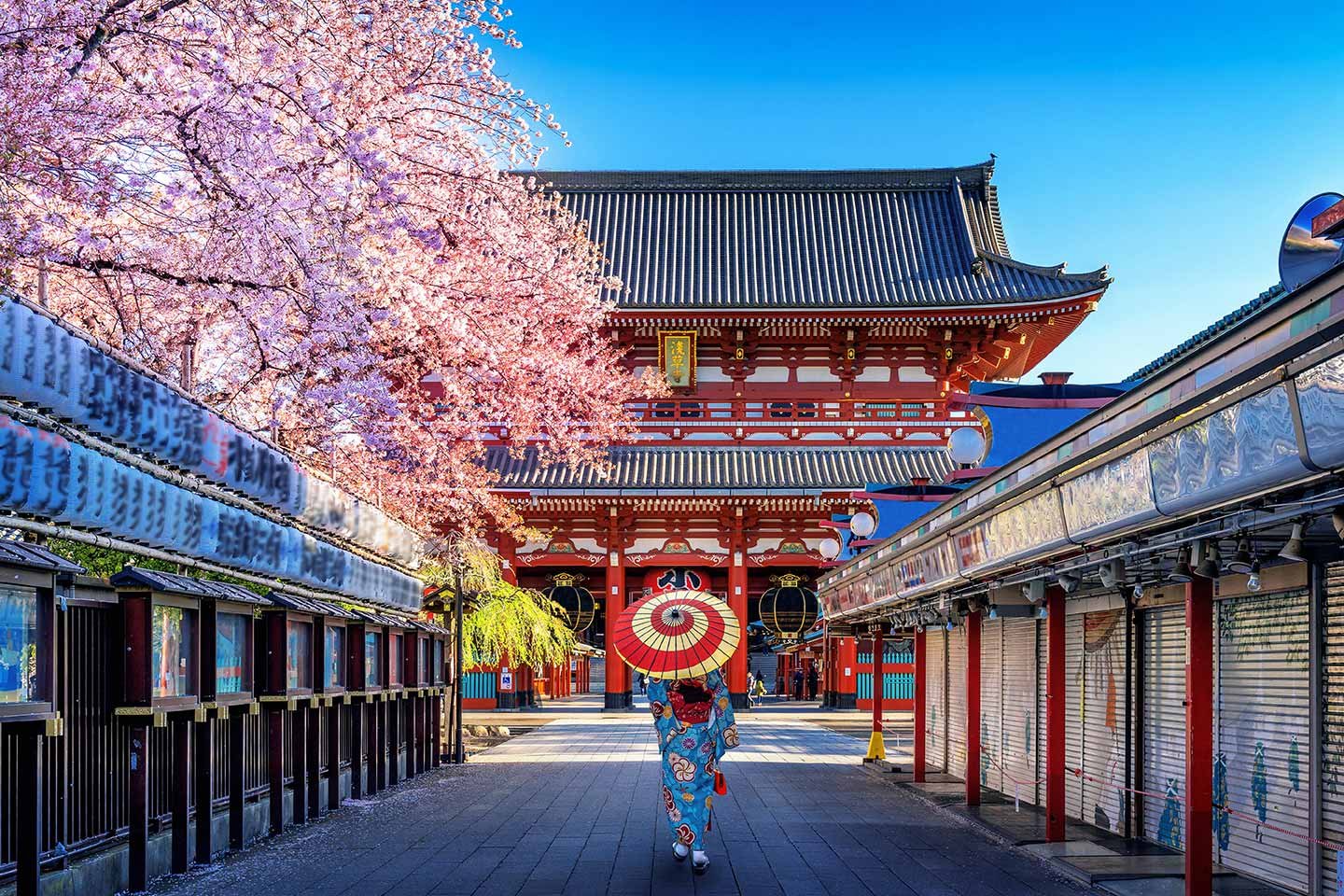 While most of the events we describe result in external factors diminishing the flows of tourists coming from certain source markets, some host markets are struggling with an opposite situation: over-tourism. Indeed, some popular destinations are making decisions to reduce the flows of tourists. For example, Barcelona's Deputy Mayor stated that the city will be focusing on attracting quality over quantity, as Barcelona is a very densely populated city, with restricted space. Indeed, the city is hemmed between the mountains and the sea. The goal is to decrease the number of tourists during particularly busy periods by encouraging travelers to visit the city during off-peak times.
In a similar vein, Amsterdam is trying to reduce the tourism flows in the city center by banning tourist buses to drive in the center of Amsterdam. The objective is to decongestion the narrow streets in favor of cyclists and pedestrians. In Hawaii, similar decisions are considered to limit the important negative environmental impacts of tourism on the island. Maui Mayor Michael Victorino stressed that Hawaii should be seen as "a community first and a vacation destination second". However, limiting the number of tourists raises concerns as Hawaii's economy relies heavily on the tourism sector.
In these circumstances, professionals need to diversify as much as possible their customer bases. Indeed, the more diverse it is, the more resilient their business will become. Taking the example of tour operators, Mr. Thanet in the Bangkok Post expressed that "operators still have to diversify risks to as many markets as possible". Thus, actors in host markets that do not rely solely on one source market could further resist external shocks. Indeed, the revenue loss from one source market could be compensated by targeting other source markets that are not being impacted by a negative external factor.
The good news is that innovation can help professionals to reach a wider range of source markets, as well as implement alternative and rapid strategies when their business is facing the impact of external factors.
Startups in your travel plan, city business models, and the power of Metaverse and AI
As mentioned earlier, there is a need for diversification to make a tourist destination more attractive. Israel turns innovation into a lure for inquisitive tourists. Tour operators offer individual guests and families access to start-ups and innovation hubs ranging from a walking tour in Tel Aviv that highlights the social innovation and entrepreneurial ecosystem to more prodigious R&D tours, that can be included in their travel itinerary. Indeed, innovation and entrepreneurship have received considerable attention in the news over the past month. For example, Morocco's Ministry of Tourism, in partnership with the UNWTO and the Moroccan Society of Tourism Engineering, is focusing on a collaboration with start-up accelerators and academia to strengthen the entrepreneurial environment and promote sustainable and resilient models in tourism – and innovation is in high demand.
Successful urban business models should not be omitted from this conversation. Singapore and Dubai are among the most influential and economically significant cities, with superior luxury hotels, haute cuisine restaurants and world-class museums lined up in glittering rows. Tourist inflows, support for multiculturalism, an excellent transport system and the organization of international events all bring them significant income. Africa and South America are likely to be the next places to adopt the Singapore-Dubai model.
Using Metaverse is another way to innovate. Today, we can discover the UNESCO World Heritage Site of Hegra's Tomb of Lihyan in Saudi Arabia through a fully immersive 3D model. Digital tourists may be an interesting target group to raise awareness and attractiveness of a destination through playability worth thinking about.
Tapping into digital innovation is critical for any country's tourism sector. The Greek Tourism Ministry has placed digitalization as a top priority to enhance the tourism experience. Google and TikTok are actively contributing in this direction, sharing their knowledge and innovative solution to accelerate the digital transition and increase visibility. Improving the tourist experience through technology was also a key theme at the Global Tourism Innovation Forum in February this year.
The AI and ChatGPT-powered apps are already being used for travel planning. ChatGPT itself, according to one experiment, can provide relevant travel advice, but it still cannot be seen as a source of reliable and up-to-date information. Nevertheless, the implications of this technology for travel are enormous, and it will impact the future of work in all industries, including the hospitality industry, where the number of AI-related positions has increased significantly in recent years.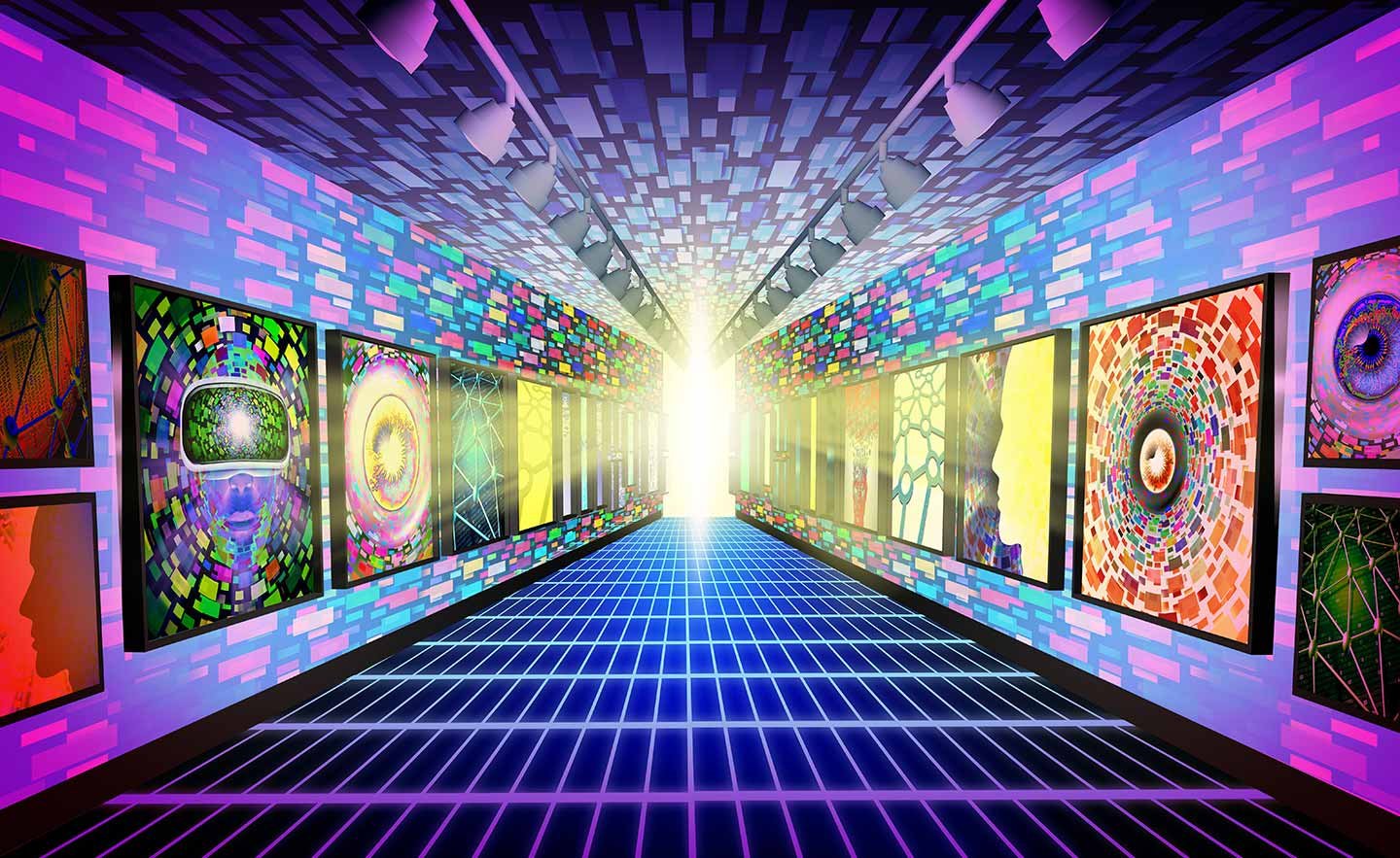 AI is also one of the most well-funded areas in venture capital investment. One interesting example is RAD AI, which is developing the first AI marketing platform to understand emotions that can help businesses avoid wasting money on ineffective campaigns. And we know that emotional management is a very impactful practice in hospitality.
All-in-one solutions, inclusive holiday packages and hubs of wellness
At the same time, the fatigue of websites and apps where we need to check 20+ sources to plan a trip also keeps creating opportunities to innovate in tourism and hospitality. Examples are already available today. Amsterdam-based startup Stippl is developing an all-in-one platform – a single platform for booking and planning travel. Another startup, TRZMO, offers a single app covering everything from flight updates to meal recommendations to saving photos as a travel keepsake. The new iSeatz report "Tipping Point for Travel Loyalty in 2023" also highlighted a single digital platform for travel and booking as one of the key enhancement opportunities for tourism.
Creating more inclusive and accessible travel helps meet the needs of the overlooked. It will come as no great surprise to note that major players such as Expedia are investing in start-ups that aim to improve accessibility and offer effective solutions to travel challenges. Undoubtedly, hoteliers and tour operators cannot ignore the trend that the elderly population is steadily increasing. In response, several start-ups are emerging that are developing tailor-made holiday packages and services for seniors. An example of this is GoodFellow, an senior companionship startup launched in September 2022 in India – this project has already received promising funding from investors.
Sustainability is bringing many opportunities for hospitality as well. The UNWTO Awake Tourism Challenge announced winners among entrepreneurs working to accelerate sustainability. Among them are a startup socialbnb, which helps book accommodation in a social or environmental project to provide fairer tourism that benefit local regions, and SmArt, which runs a tourism and hospitality consultancy in Latin America to promote sustainable development of tourist destinations globally.
Sustainability is also linked to the rising focus of travelers on health and well-being: for example, silent retreats, meditation, yoga tourism, and wellness gateways are making India a hub for wellness and spiritual trips. As experts note, the wellness industry is on the rise, and demand for personalization and customized sessions on stress management, emotion balance and better sleep is soaring.